Enrollment for the 2022-2023 Dance Season is now open!
Classes will run September 6th, 2022- May 25th, 2023 with our annual Saint Patrick's Day show being held on Saturday, March 11th, 2023 @ Cary Hall in Lexington. Join us for our 11th season!
Please contact the studio if you would like more information about our after school dancing days program or if you would like to enroll. Information can be found at the bottom of this page.
Classes listed in red are FULL.
(with the exception of our Wednesday after school program- please email for registration information, spots available).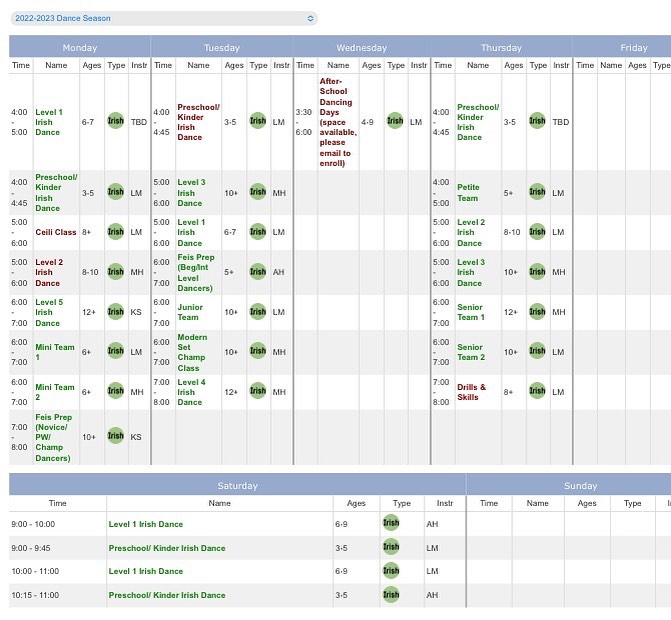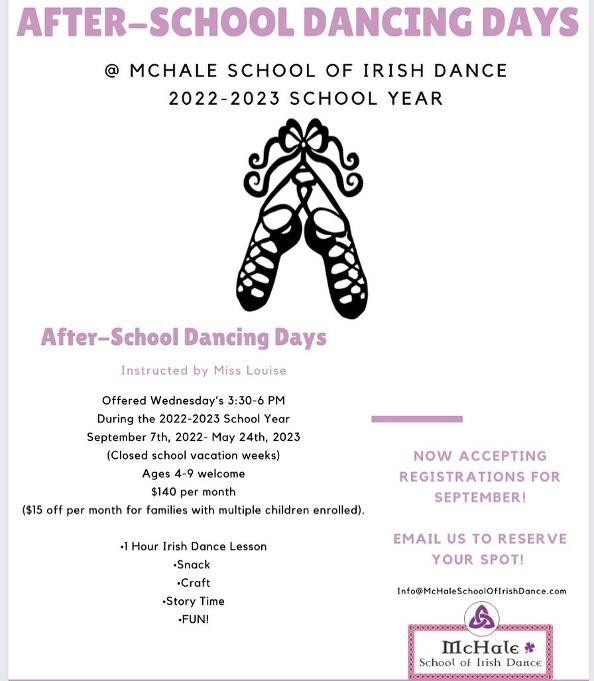 Teachers
LM= Miss Louise
MH= Miss Michayla
KS= Miss Kylie
AH- Miss Abbey